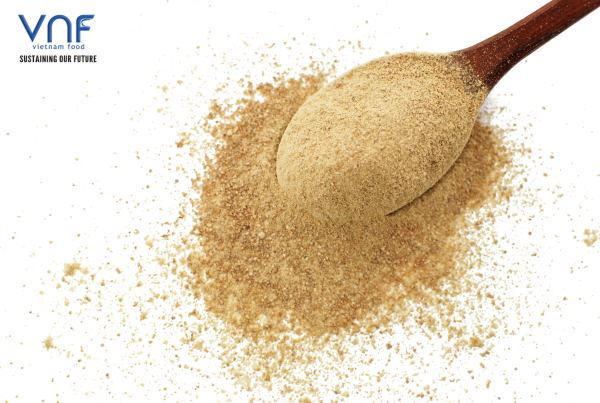 SHRIMP PROTEIN POWDER (SPP)
SPP is new generation solution replace to traditional protein. This product has high content of premium hydrolysate protein and strong attractiveness, can replace fish meal in aqua feed and animal feed.
DIRECTION OF USE
Dosage can be customized according to animal species and feed formula. We are willing to provide technical and application advices to our partners and customers to achieve desired results
Mixing
Usage ratio: 5 – 10%
Increase attractiveness and implement nutrients
New generation animal feed and aqua feed materials, SPP is not the primary role of protein sources, but also increase attractiveness, improve digestibility, improve absorption and boost immunity, bring benefits to farmers
HIGH CONTENT OF DIGESTIBLE NUTRIENTS
High content of protein (55-65%) and high digestible protein rate that can help animal and aqua species absorb nutrients easily. Product has high content of free amino acid, especially amino acids essential for the health & growth of animals and aqua species
ATTRACTIVENESS
Product has high level of hydrolysate proteins (93% of molecular weight less than 500 Da), peptides composed of less than 3 amino acids are easily dispersing in water that increases attractiveness and improve prey-catching ability.
IMMUNITY BOOSTER
Molecular weight less than 500 Da (> 93%) are highly bioactive that increase resistance. Taurine is value – peptide that can boost natural immunity and relief stress.